Welcome to Gilbert Pool Patio & Landscape Design
Swimming Pool Builders in Gilbert
DESIGN. REMODEL. CONSTRUCTION
Start your project Today!
BEST SWIMMING POOL BUILDERS IN GILBERT
Welcome to Gilbert Pool Patio & Landscape Design Company, the leading destination for top-tier pool builders in Gilbert, Arizona. We are renowned Gilbert pool builders who specialize in creating sophisticated swimming pool designs, professional pool installation in Gilbert, and rejuvenating your pool spaces with our remodeling services. With a rich legacy in the business and a flair for inventive ideas, our skilled Pool builders Gilbert AZ are committed to converting your backyard into an opulent escape.
At Gilbert Pool Patio & Landscape Design, we offer a wide range of services, satisfying every need related to your swimming pool project. We accompany you from the initial phase of your dream pool design, supported by our creative team, through to the top-notch quality pool construction process in Gilbert, maintaining the highest standards. Our pool remodelling service enhances your existing pool setup, making us the all-in-one solution for backyard transformations.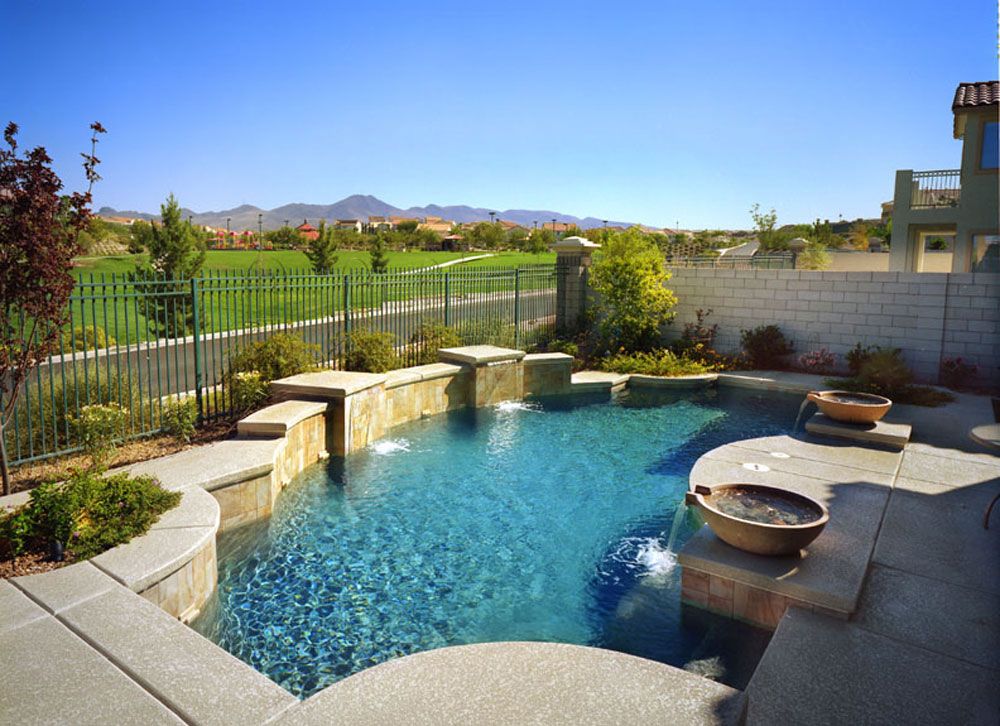 OUR COMPREHENSIVE POOL BUILDING SERVICES IN GILBERT
Gilbert Pool Patio & Landscape Design is proud to provide a complete swimming pool and outdoor living space solution. We provide premier pool building services in Gilbert. Our dedication to delivering excellence, groundbreaking designs, and remarkable craftsmanship positions us as your trusted Gilbert pool builders, capable of turning your dream pool into reality.
Custom Pool Design:
Our custom pool design service, along with Pool design Gilbert, is our major strength. We closely work with you to comprehend your goals, preferences, and way of living. We recognize that each backyard is unique, and so are your desires. That's why our talented team drafts a plan for your custom pool that reflects your vision.
Pool Building:
We are second to none when it comes to pool construction in Gilbert. As experienced pool builders Gilbert, we strictly follow industry guidelines while constructing your pools. Our skilled team ensures no detail is overlooked when building your dream pool. Our expert builders ensure a seamless and efficient pool-building process.
Pool Remodeling:
Bored with your old pool? Gilbert Pool Patio & Landscape Design brings you top-notch pool remodeling services in Gilbert. We provide a complete facelift for your pool, infusing it with a new allure. We work in tandem with you, respecting your design choices, and craft a renewed pool design that satisfies your desires. Why stick with an outdated pool design when we can create the pool of your dreams?
Pool Maintenance:
Besides designing and constructing swimming pools in Gilbert, we offer pool maintenance services, making sure that your pool stays in faultless condition through the years. Our comprehensive maintenance services prolong your pool's lifespan and keep it at its best. From equipment assessments to surface cleaning, Pool companies in Gilbert like us have got you covered.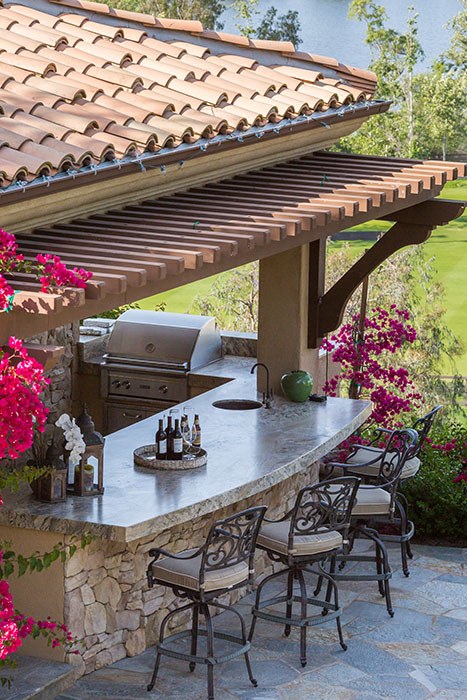 TRANSFORM YOUR BACKYARD WITH AN ARRAY OF MAGNIFICENT CHOICES WE PROVIDE IN GILBERT
At Gilbert Pool Patio & Landscape Design, we're excited to showcase an extensive selection of popular pool designs that will metamorphose your backyard into a riveting haven. Our adept Gilbert Pool builders leverage their extensive experience to create a wide array of pool designs, each customized to align with your distinct preferences, eliminating the need for generic pool layouts.
Acrylic Pool Designs:
At Gilbert Pool Patio & Landscape Design, we introduce the cutting-edge acrylic pool designs for those who prefer a sleek, modern aesthetic pool in their backyard. Outfitted with transparent acrylic panels, these pools offer an immersive underwater view, enhancing your pool experience to unseen levels. Experience the future of pool design with our unique acrylic offerings at Gilbert Pool Patio & Landscape Design.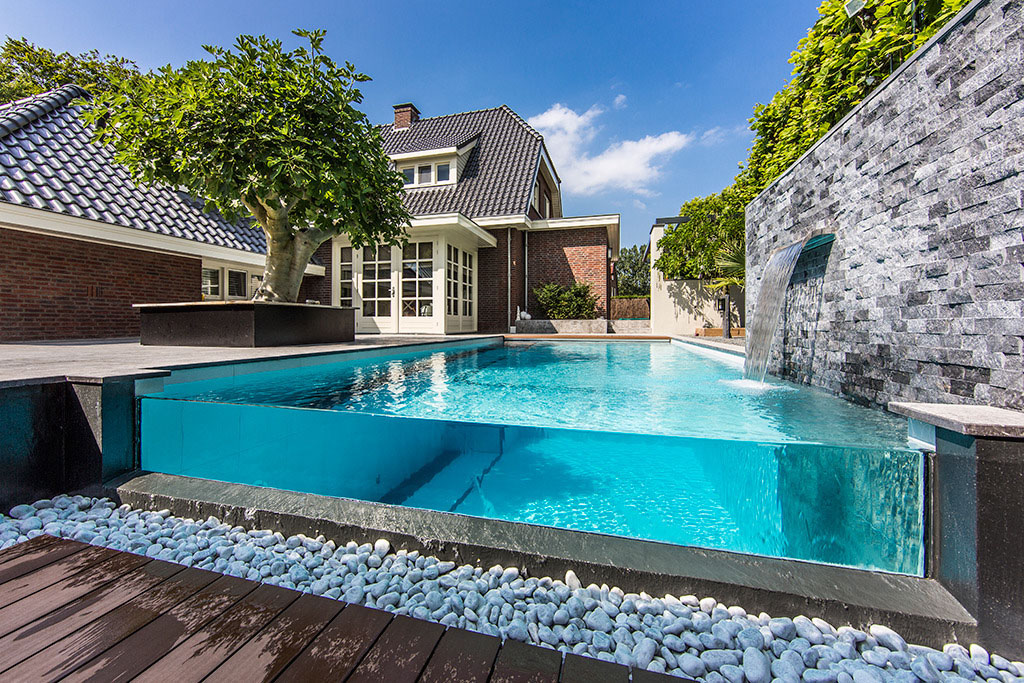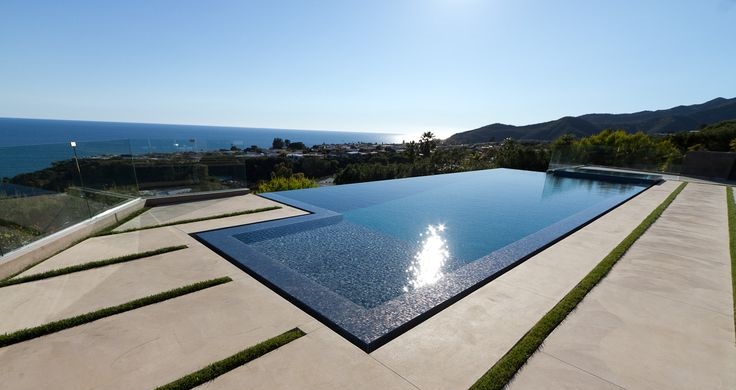 Infinity Pools:
Infinity pools symbolize elegance and enchantment, and our Infinity pool building services in Gilbert create pools that seamlessly integrate with the landscape. Our skilled pool builders in Gilbert will construct a pool that offers visual continuity, mimicking the infinity illusion, making your pool an endless oasis of tranquility.
Lap Pools:
Offering our Lap pool building service in Gilbert, we provide an excellent solution for those seeking fitness and leisure in one space. Whether you desire a dedicated area for swimming workouts or relaxation within your home's comfort, a lap pool design could be your ideal choice. Combining functionality and aesthetic appeal, our lap pools meet the needs of fitness enthusiasts.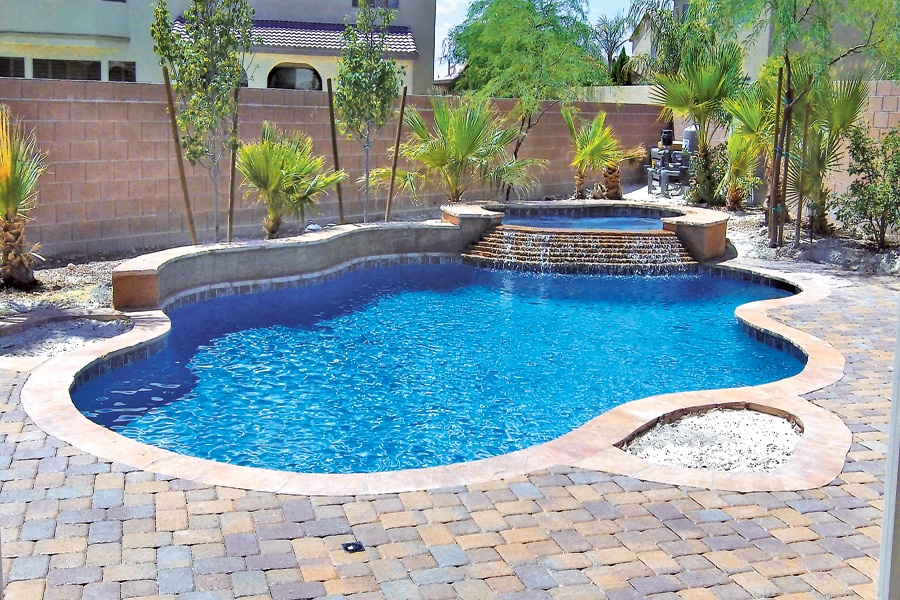 Inground Pools:
Gilbert Pool Patio & Landscape Design offers popular inground pool designs that reflect timelessness and elegance. These inground pools harmoniously blend with your landscape, providing a seamless and classy extension to your outdoor space. Experience quality and craftsmanship with our inground pools in Gilbert.
Above-Ground Pools:
Catering to those seeking more affordable swimming pool solutions, our above-ground pool building service in Gilbert provides flexibility and convenience, making it an exceptional choice for those desiring adaptable solutions. Experience affordability without compromising on quality with our above-ground pools in Gilbert.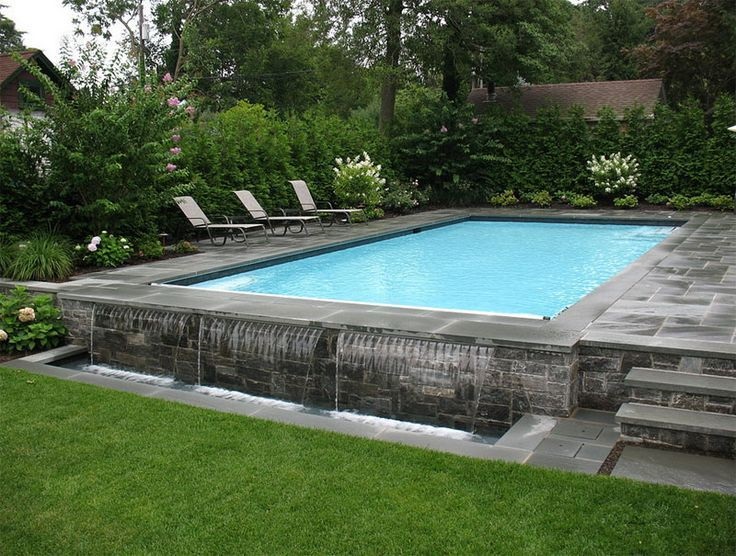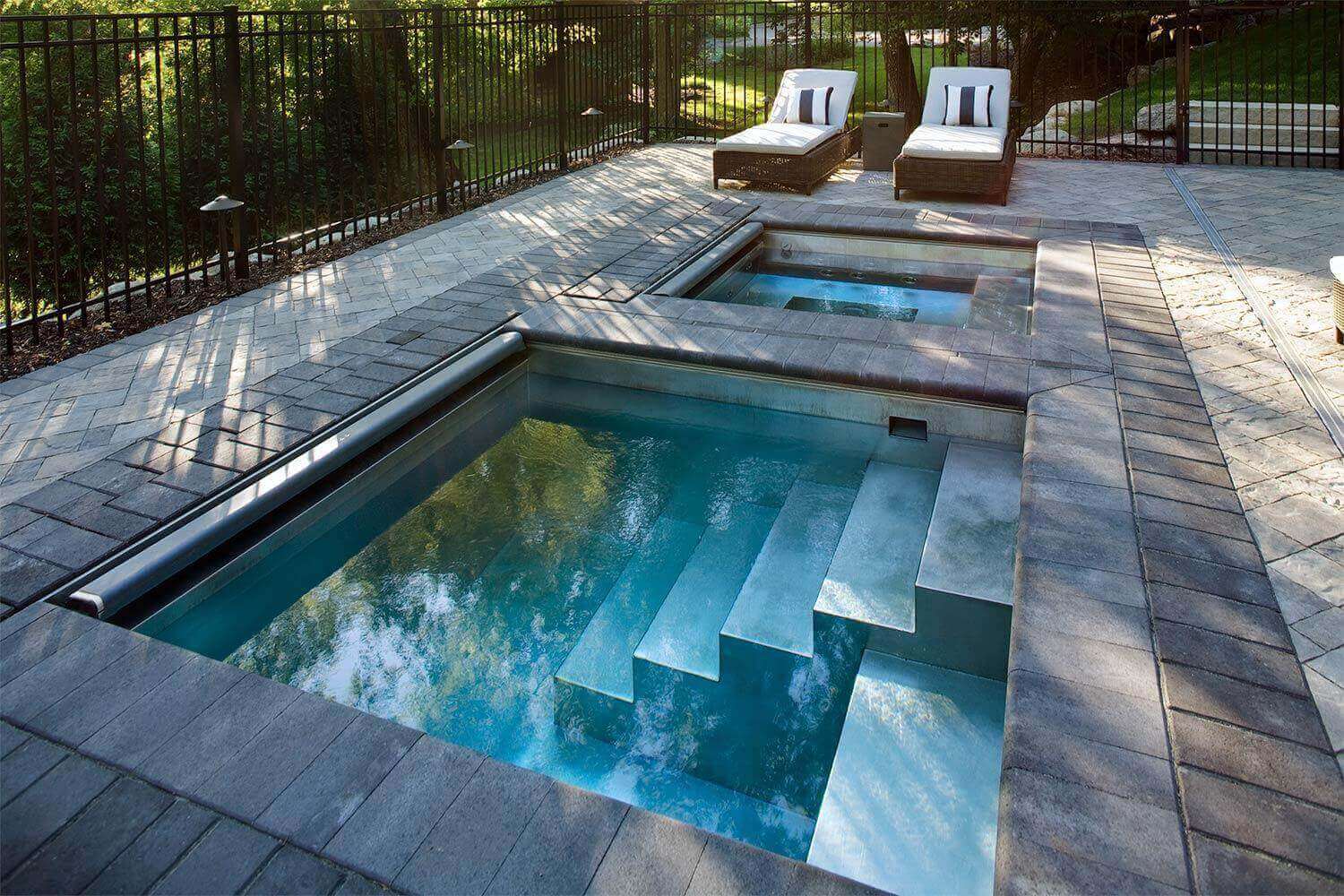 Plunge Pools:
We proudly offer plunge pool designs for clients in Gilbert with limited space. These compact pools are perfect for a quick dip to beat the heat and relax in style. Our plunge pools cater to those seeking an elegant solution without needing extensive space, maintaining high standards.
Custom Pool Designs Based on Customer Requests:
Gilbert Pool Patio & Landscape Design is dedicated to manifesting your vision. Apart from our popular designs, we provide custom pool designs tailored to your preferences, yard dimensions, and lifestyle. Our designers in Gilbert work hand-in-hand with you, translating your ideas into a beautiful reality, crafting the perfect pool design.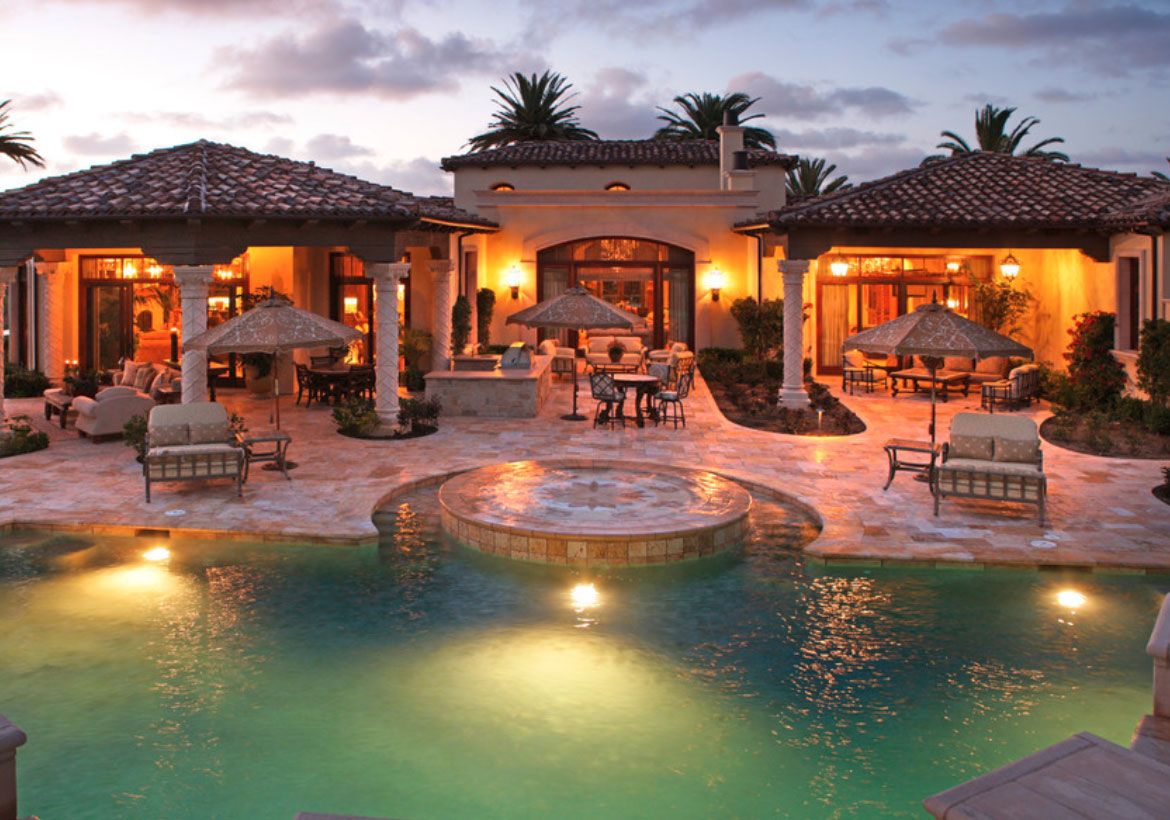 READY TO DIVE INTO THE POOL OF YOUR DREAMS?
Unleash Your Backyard Oasis – Enjoy The Ultimate Pool Experience With Our Top-tier Pool Design, Building, and Remodeling Services. Dive into Your Dreams Now!
OUR RECENT CUSTOM POOL BUILDING PROJECTS
WHY CHOOSE GILBERT POOL PATIO & LANDSCAPE DESIGN FOR YOUR POOL PROJECT?
Gilbert Pool Patio & Landscape Design is renowned for quality work and extraordinary customer care. By choosing us, you gain access to a wealth of expertise. Our exceptional custom pool design services ensure a breathtaking pool that enhances your backyard's appeal. From inception to completion, we collaborate closely with our clients, tailoring custom solutions that align with your vision as a prime pool builder Gilbert.
We guarantee a pool that endures, offering a comprehensive solution for all your needs, from Pool design Gilbert to building and maintenance. Customer satisfaction is central to our mission, and we strive to surpass your expectations, bringing creativity and innovation to each project. As a reliable local pool building company in Gilbert, we are well-versed with Gilbert's weather and regulations, ensuring a hassle-free experience. You can count on us for dependable service, timely project completion, and prompt customer care. Experience excellence in pool design and construction with Gilbert Pool Patio & Landscape Design – contact us now to start your pool project journey.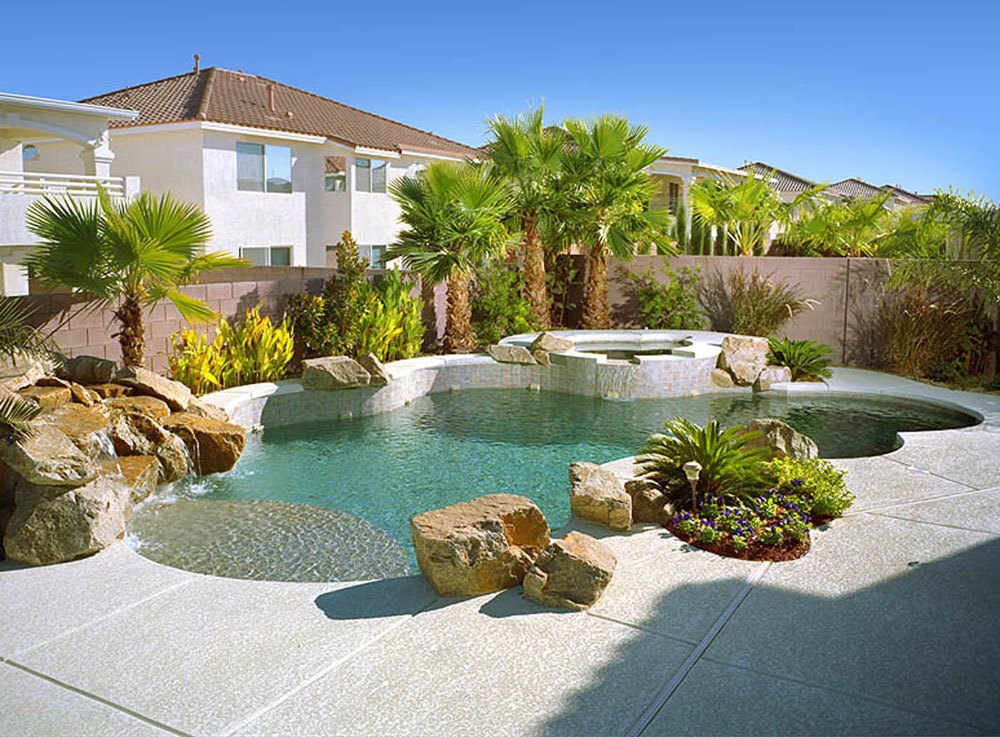 I have used them for several years and they are awesome. They always do what they say they will do and prices are very reasonable. If I didn't move I would still be using them. Great company.
ELEVATE YOUR BACKYARD WITH A CUSTOM POOL IN GILBERT
Let our team of experts at Gilbert Pool Patio & Landscape Design realize your dream pool, customized to your exclusive tastes and lifestyle. Don't delay your dreams – take the first step towards your ideal pool today! Click the "Call Now" button to speak with our pool building experts in Gilbert and begin your pool project. Allow us to boost your outdoor living experience with a beautiful and personalized pool that will be your home's centerpiece for years to come. Contact us now!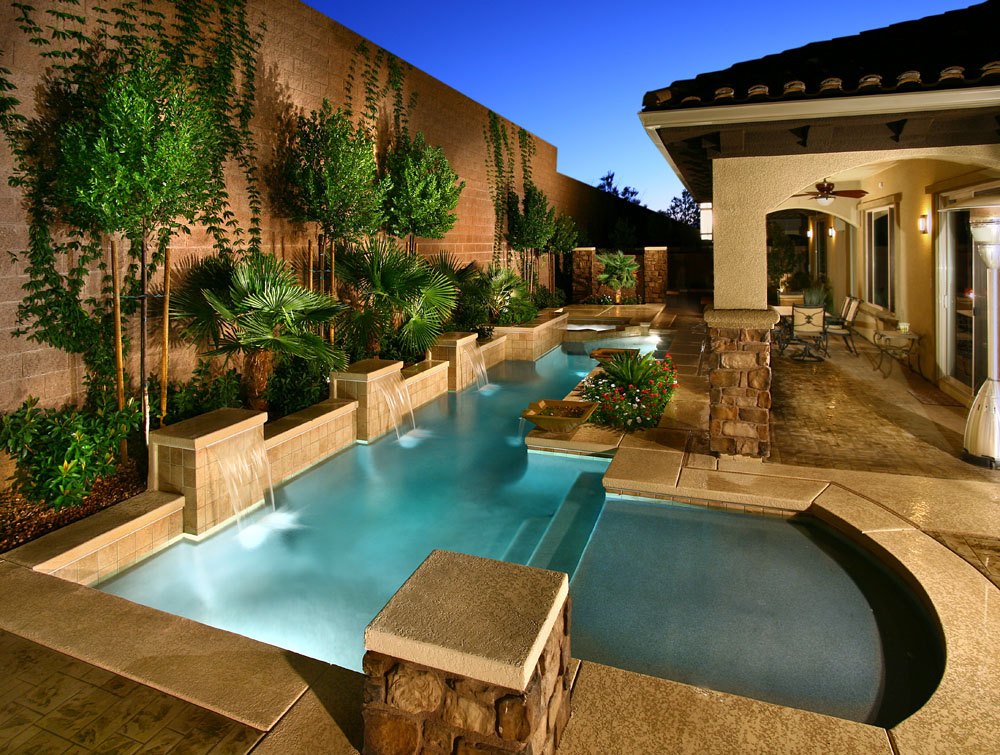 CONTACT DETAILS
If you have any questions or enquiries please feel free to contact us on the following details provided below, or please fill in our online enquiry form.
Gilbert Pool Patio & Landscape Design
Phone
480-701-4323
Postal Address
138 E Elliot Rd #511a Gilbert AZ 85299