Welcome to Gilbert Pool Patio & Landscape Design
Outdoor Living Space Building
and Remodeling
DESIGN. REMODEL. CONSTRUCTION
Start your project Today!
OUTDOOR LIVING SPACE CONTRACTORS IN GILBERT
Welcome to Gilbert Patio & Landscape Design, the best outdoor remodeling contractor in Gilbert. We are committed to delivering exceptional outdoor living space construction, remodeling, and design services throughout Gilbert. Our remarkable expertise and creative approach to outdoor living space design set us apart as the perfect choice for transforming your outdoor environment into a serene and stunning sanctuary.
At Gilbert Patio & Landscape Design, we offer comprehensive services to cater to your outdoor living space needs. From the initial design phase, in which our dedicated team of outdoor remodeling contractors collaborates with your vision, to the detailed construction phase, following the highest quality standards, we provide renovation services to rejuvenate your existing outdoor space. We are your one-stop solution for all outdoor remodeling projects.
OUR OUTDOOR LIVING SPACE BUILDING & REMODELING SERVICES
Our outdoor living space solutions are designed to enhance the beauty, functionality, and enjoyment of your outdoor spaces in Gilbert. Capitalizing on our expertise and precision, we provide a wide range of services to create the perfect outdoor paradise for you and your family.
Cabanas:
Experience luxury and tranquility with our customized cabanas. Our team will design and build a cabana that accentuates your outdoor design and provides the ultimate comfort and shade, be it a cozy spot by the pool or a secluded corner for peaceful leisure.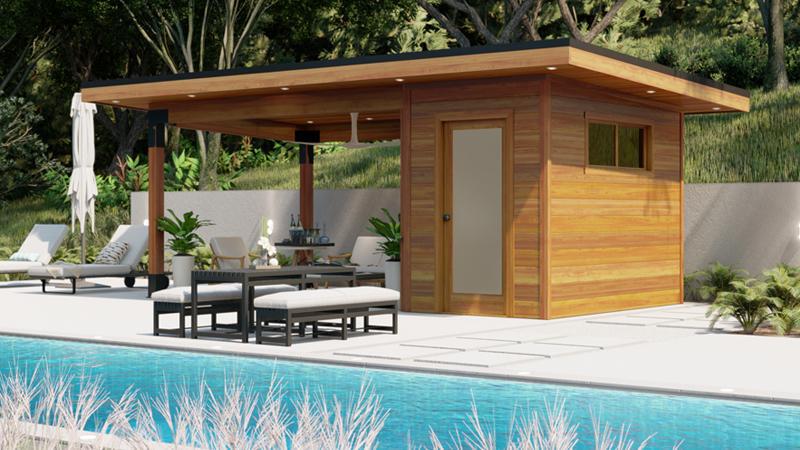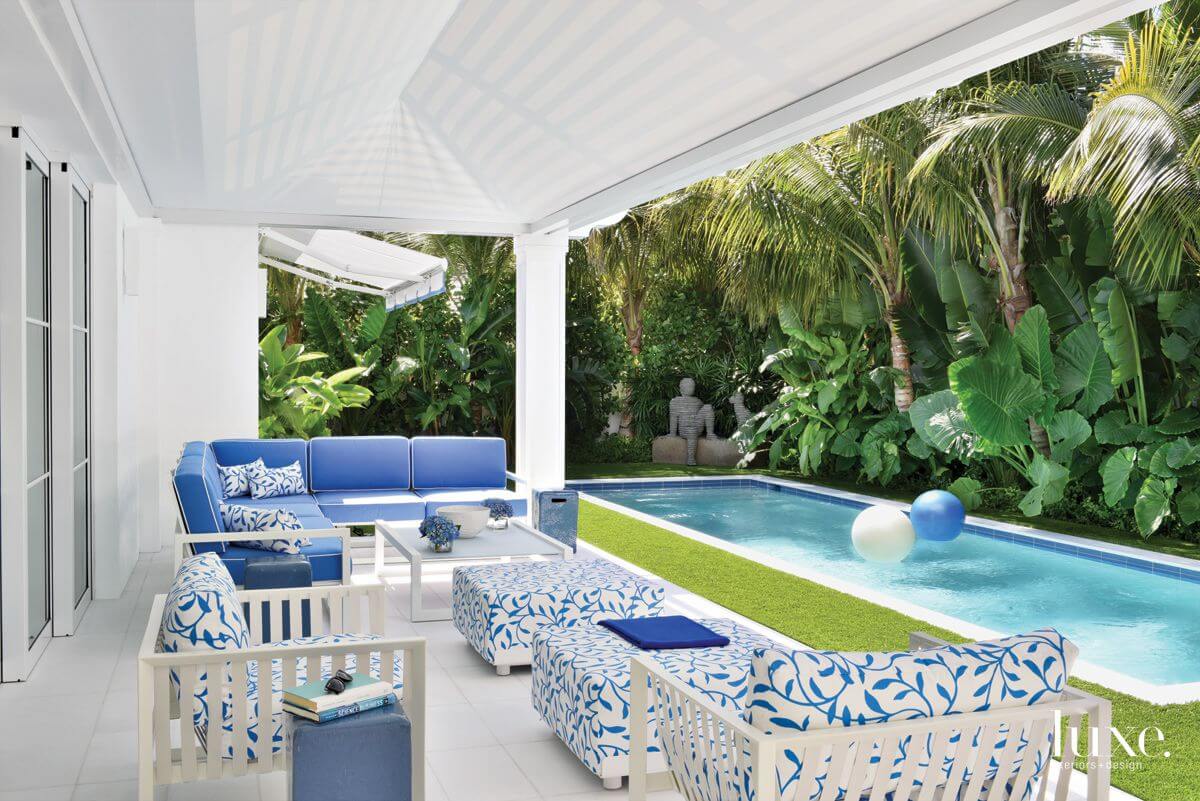 Loggias:
Enjoy the charm and elegance of loggias that perfectly blend indoor and outdoor pleasure. Our loggia designs include architectural elements such as pillars, archways, and exquisite finishes to create an extraordinary outdoor area accessible all year round.
Wood Structure of Various Kind:
We excel in designing and constructing various wood structures to enhance outdoor spaces, including pergolas and trellises, pavilions, and archways. These structures add shade, architectural interest, and a hint of natural charm to your outdoor living areas.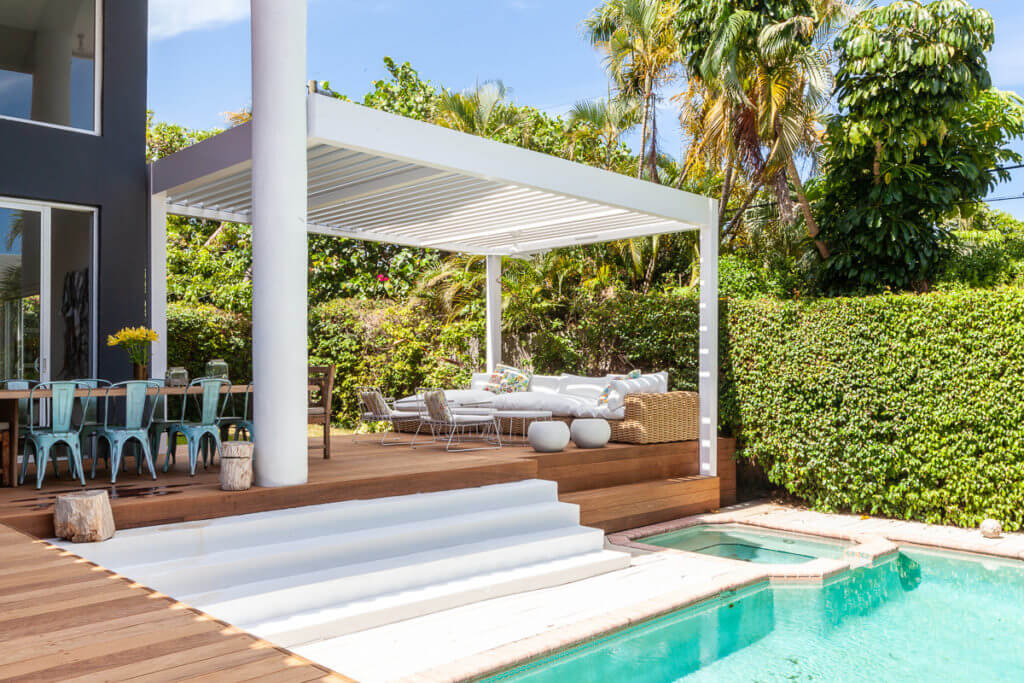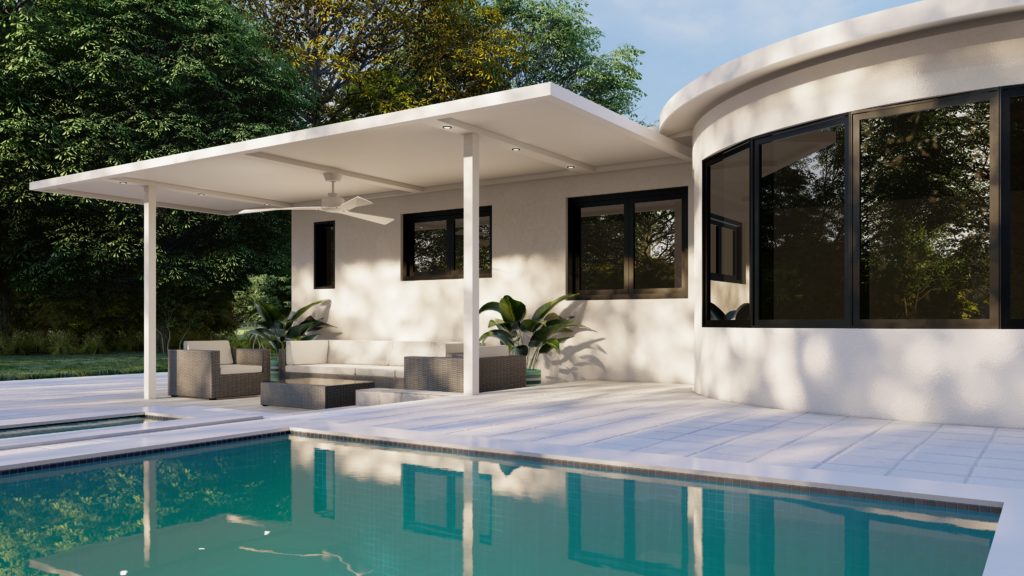 Solid Roof Structures, Open Beam Patio Canopies, and Pool Cabins:
Whether you prefer a solid roof structure for complete weather protection or an open beam patio canopy for sunlight and ventilation, we have the expertise to construct the ideal overhead structure for your needs. Additionally, we can create custom pool cabins that combine functionality and style, providing a convenient space for changing, storage, and relaxation.
Custom Stone and Glass Bead Pool Surfaces:
Our custom stone and glass bead finishes will enhance the visual appeal of your swimming pool. Available in various colors and textures, these finishes will transform your pool into an eye-catching centerpiece that showcases your personal style.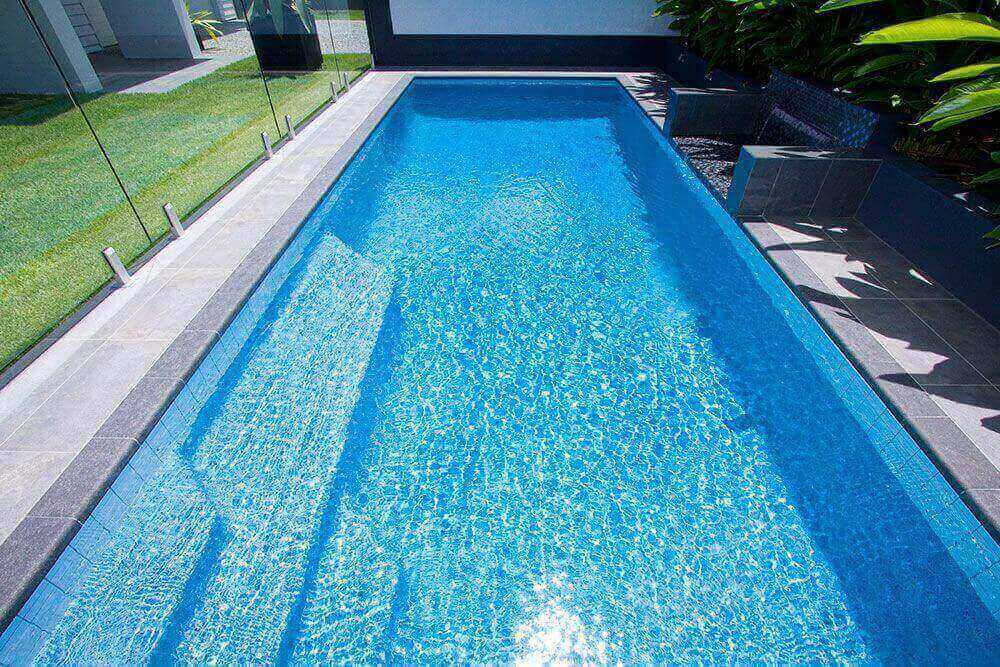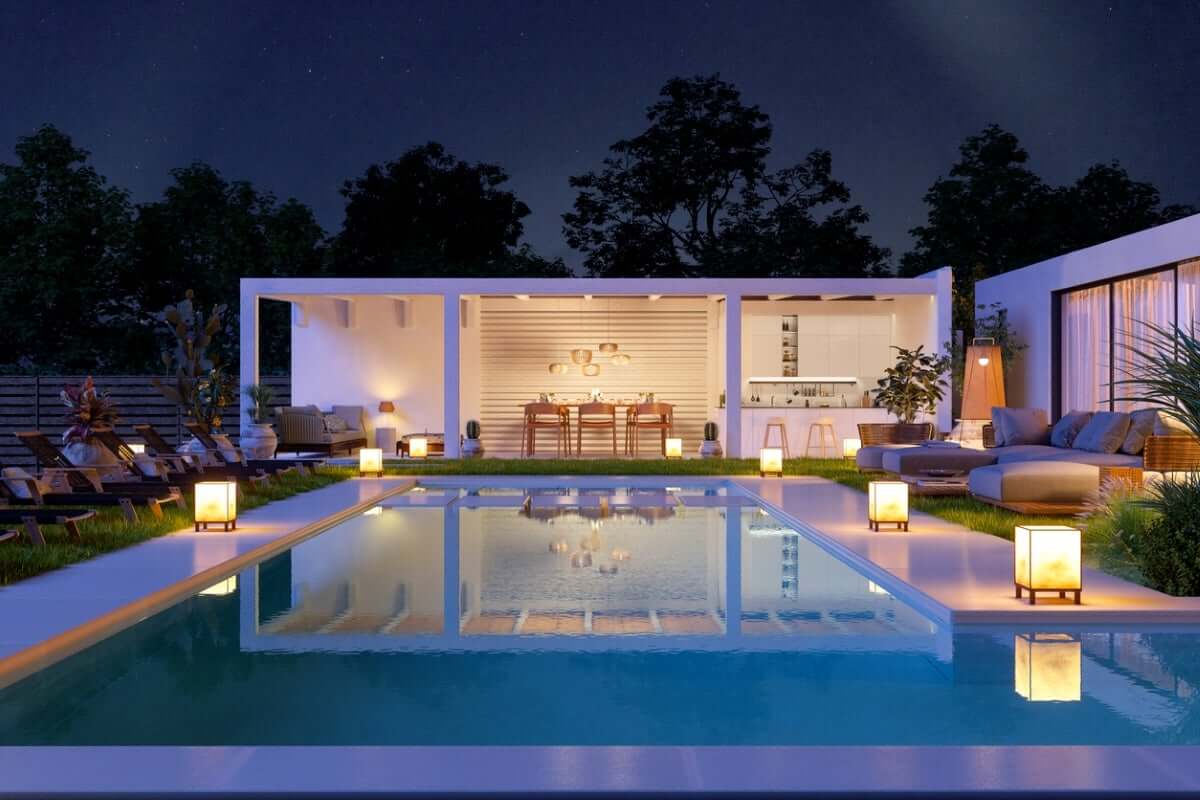 Outdoor Lighting:
Our skillfully crafted outdoor lighting setups will illuminate your outdoor space. We'll design a cohesive lighting system that enhances the beauty of your environment, ensures security, and sets the perfect mood for evening get-togethers, from subtle decorative lighting to practical task lighting.
Outdoor Entertainment Setups:
Upgrade your outdoor entertainment with our advanced outdoor entertainment systems. Whether you want a weatherproof TV and sound setup or integrated audio for uninterrupted music in your outdoor living spaces, we can create a custom solution that enhances your outdoor entertainment experience.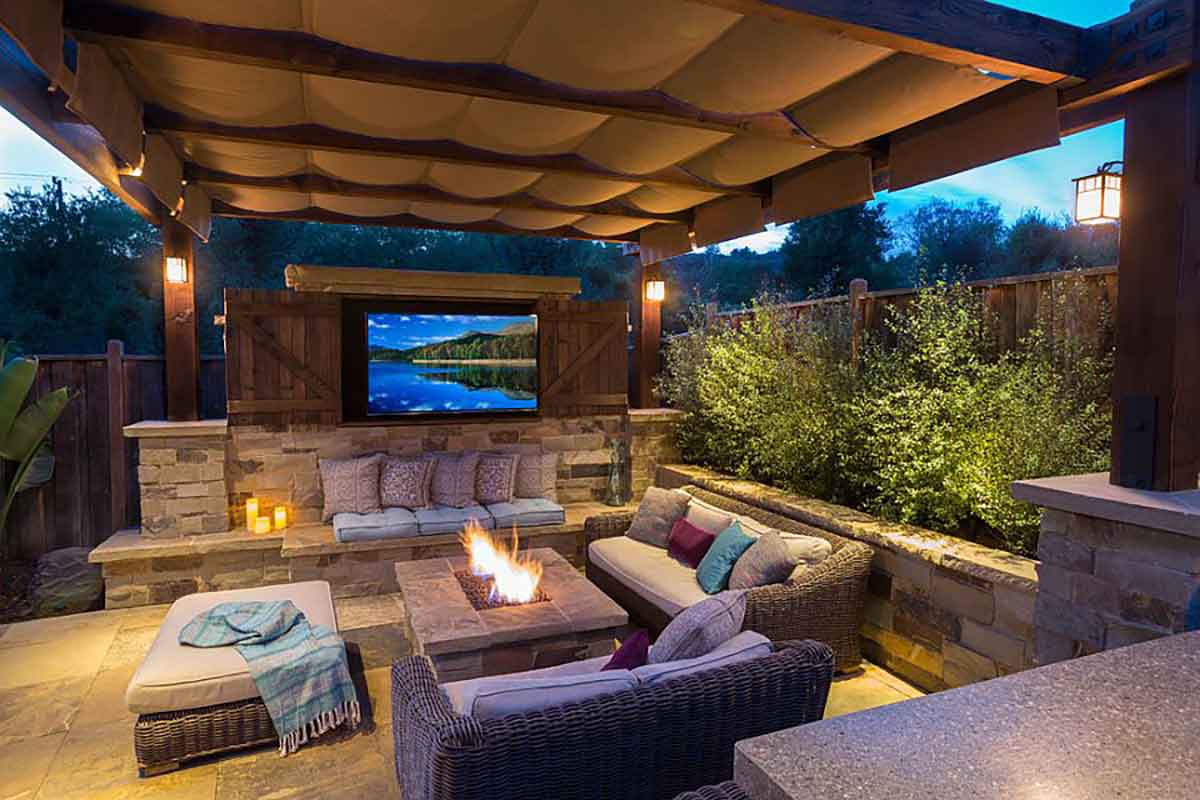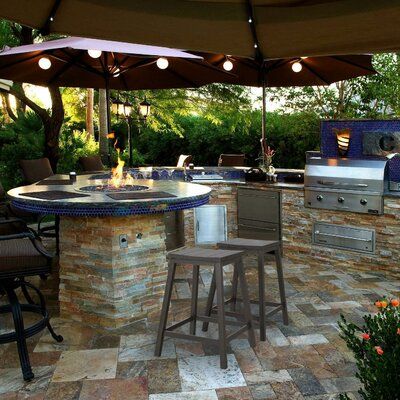 Outdoor Kitchen:
Our skillfully crafted outdoor lighting setups will illuminate your outdoor space. We'll design a cohesive lighting system that enhances the beauty of your environment, ensures security, and sets the perfect mood for evening get-togethers, from subtle decorative lighting to practical task lighting.
Outdoor Leisure Zones:
Create warm and inviting outdoor leisure zones that expand the use of your property. We will design and construct seating areas, dining spaces, fire features, and other elements that promote relaxation and socializing in the beauty of the outdoors.
Outdoor Showers:
Our custom outdoor shower designs allow you to enjoy the exhilarating joy of an open-air bath. We can build a stylish and practical outdoor shower by the pool, near the pavilion, or secluded in the corner of your landscape, adding convenience and elegance to your outdoor living environment.
CREATE AN OUTDOOR HAVEN SPACE TO SPEND QUALITY TIME
Unlock the Beauty of Nature with Our Tailored outdoor living space Design Services in Gilbert, Turning Your Outdoor Space into a Serene Haven. Call today to get started with the outdoor transformation project.
OUR LATEST OUTDOOR LIVING SPACE PROJECTS
WHY CHOOSE US FOR YOUR OUTDOOR LIVING SPACE PROJECT?
Choosing Gilbert Patio & Landscape Design for your outdoor remodeling means entrusting your vision to experienced experts who prioritize your satisfaction. Our extensive knowledge of Gilbert, Arizona, allows us to seamlessly incorporate the unique desert landscape, weather, and local standards into a remarkable and enduring outdoor living space design.
We are proficient in creating customized designs that carefully reflect your personal taste while complementing the local scenery. Our dedicated team uses high-quality materials and applies innovative techniques to ensure your outdoor space is visually pleasing, functional, and durable.
Our confidence comes from our attention to detail, quick service, and on-time completion. Your happiness is our top priority, and we consistently strive to exceed your expectations. With Gilbert Patio & Landscape Design, you are investing in an outdoor remodeling that is perfectly executed, designed to withstand the Arizona climate, and destined to enhance your outdoor living pleasure.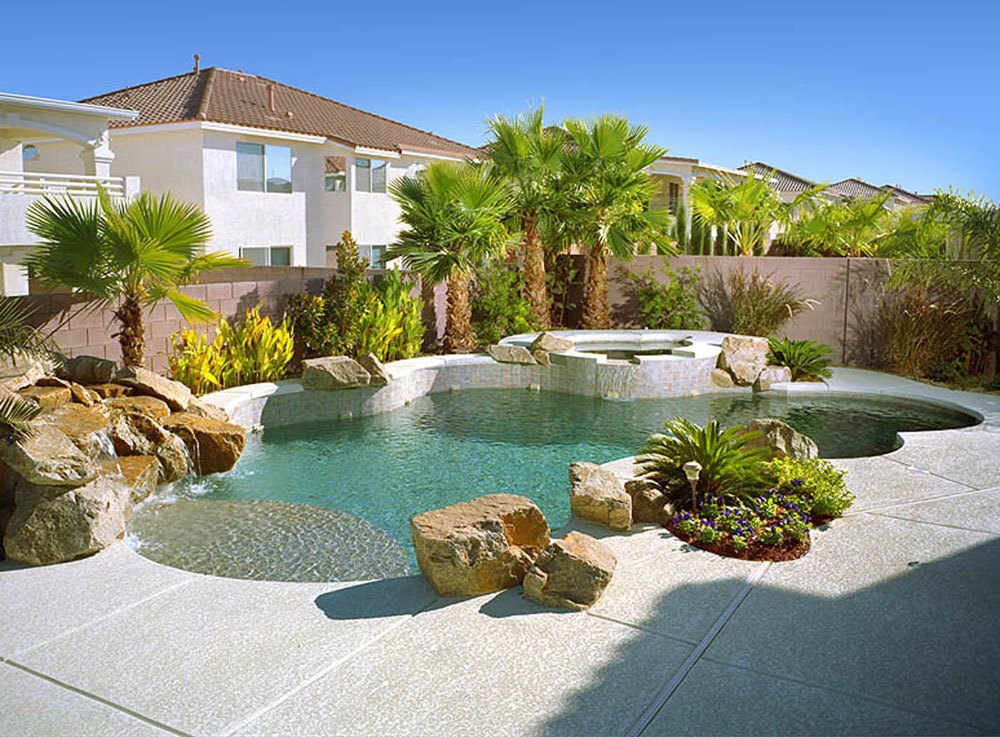 I have used them for several years and they are awesome. They always do what they say they will do and prices are very reasonable. If I didn't move I would still be using them. Great company.
BEGIN YOUR OUTDOOR LIVING SPACE TRANSFORMATION
Stop dreaming about the perfect outdoor patio, Gilbert – make it happen with Gilbert Patio & Landscape Design! Your new oasis, tailored to your style and preferences, is just a call away. We are excited to hear your ideas, explore your aspirations, and transform your exterior into a beautiful, functional, and long-lasting outdoor living space.
Why wait when you can start now? Make the best choice for your outdoor space. Contact us today and take the first step toward creating the outdoor living space you've always desired. Together, we will create something truly extraordinary. Your dream outdoor lifestyle starts here. Get in touch with us today!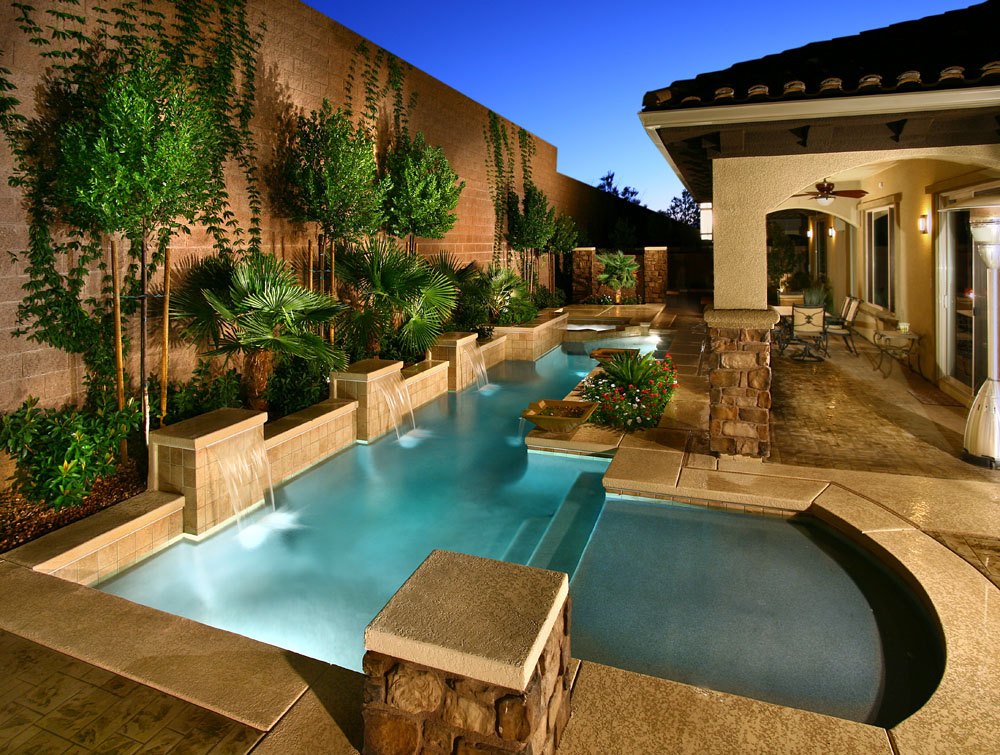 CONTACT DETAILS
If you have any questions or enquiries please feel free to contact us on the following details provided below, or please fill in our online enquiry form.
Gilbert Pool Patio & Landscape Design
Phone
480-701-4323
Postal Address
138 E Elliot Rd #511a Gilbert AZ 85299