Welcome to Gilbert Pool Patio & Landscape Design
#1 Landscaping Company in Gilbert
DESIGN. REMODEL. CONSTRUCTION
Start your project Today!
BEST LANDSCAPING COMPANY IN GILBERT
Gilbert Pool Patio & Landscape Design is a well-known Gilbert landscaping company committed to transforming your outside living areas into oases of elegance, peace, and usefulness. With years of experience in Gilbert landscape design, we have become synonymous with quality, creativity, and meticulous attention to detail.
Our dedicated team of Pool building & landscaping specialists in Gilbert merges creative vision with practical understanding to provide remarkable outdoor experiences, from pools to patios and landscapes. As the top landscaping company in Gilbert, we understand the various demands of homeowners in the area. We attempt to highlight the desert's distinct beauty, utilizing its natural allure to create stunning outdoor regions adapted to your lifestyle and aesthetic choices. Work with the top Gilbert landscape company to give your property the makeover it deserves.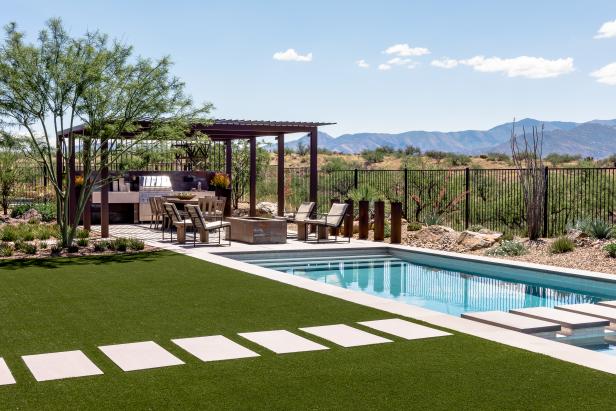 OUR LANDSCAPING SERVICES IN GILBERT
At Gilbert Pool Patio & Landscape Design, we offer extensive landscaping services designed to cater to all your Gilbert backyard design needs, transforming your outdoor space into something extraordinary.
Artificial Rock Design and Construction:
Do you want to add a touch of rough, natural beauty to your landscape? Our Gilbert artificial rock design and building service is the solution. Our artificial rocks are handcrafted by skilled artisans and are realistic, long-lasting, and adaptable. Our artificial rocks are a terrific alternative for a unique Gilbert landscape design, from building a rocky outcrop to complementing existing garden elements.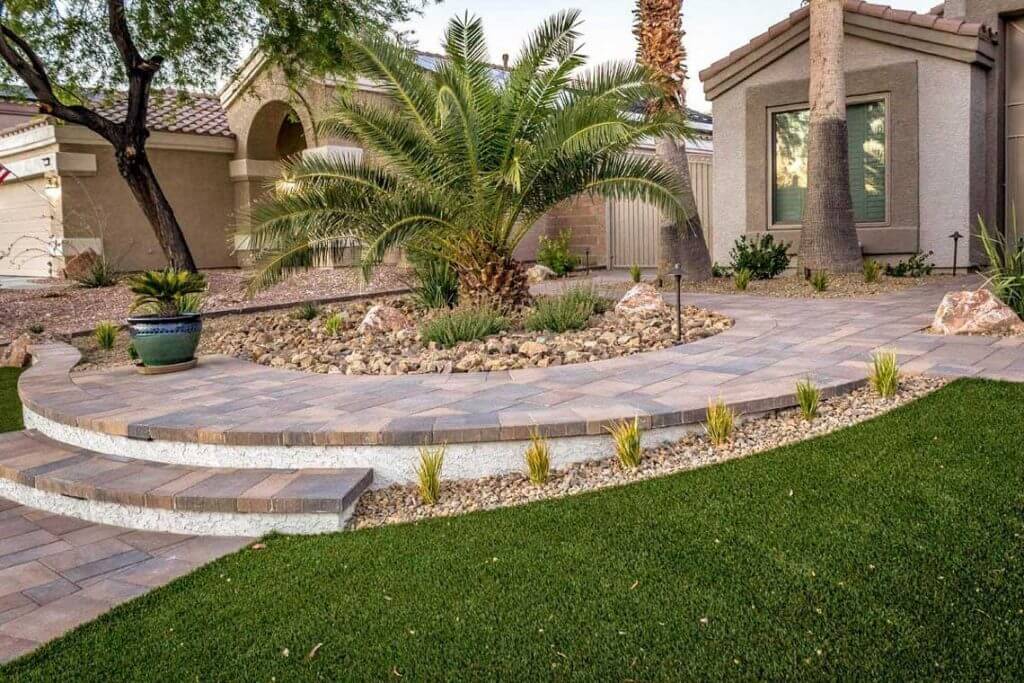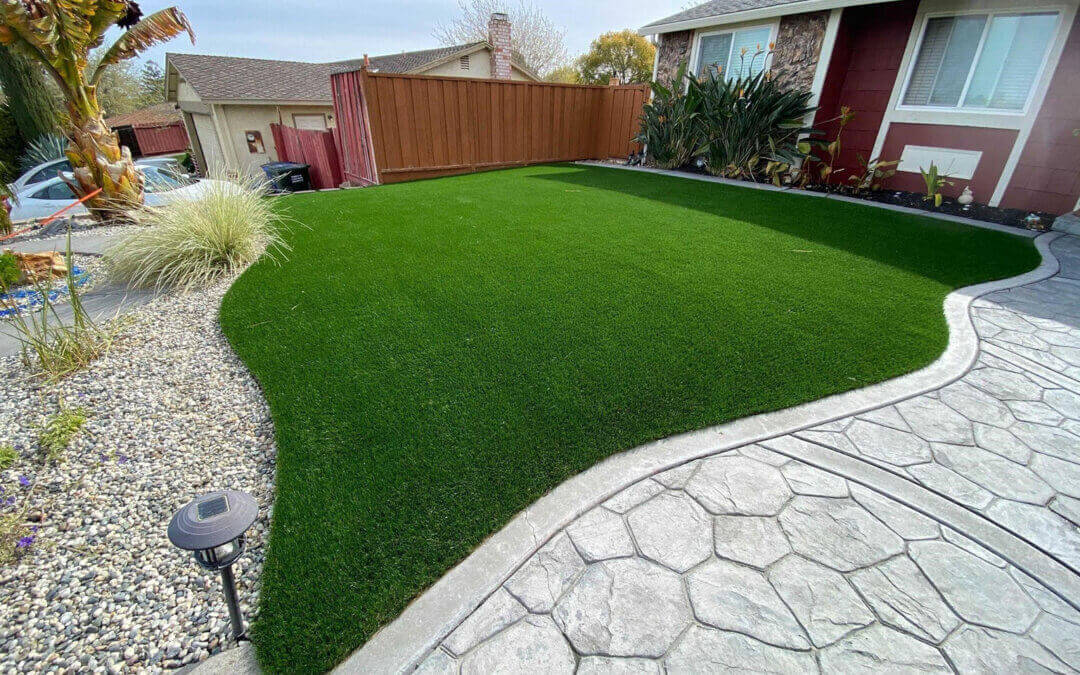 Artificial Turf/Grass:
With our artificial turf/grass solutions, you can enjoy a green paradise all year. As a Gilbert landscaping company, we provide visually beautiful, low-maintenance artificial grass, ensuring your backyard remains lush and alive throughout the year. Enjoy a lush green landscape without the need for watering, mowing, or fertilizing.
Hardscape Construction:
Our Gilbert hardscape building services provide structure, depth, and utility for your outdoor living areas. We advise you to select the correct features highlighting your home's architecture and Gilbert's natural beauty, from stunning stone paths to bespoke patio and outdoor fireplace ideas.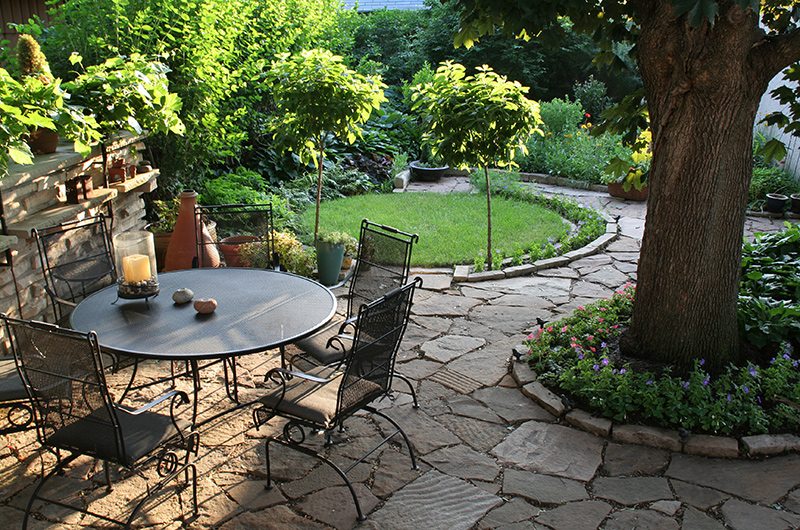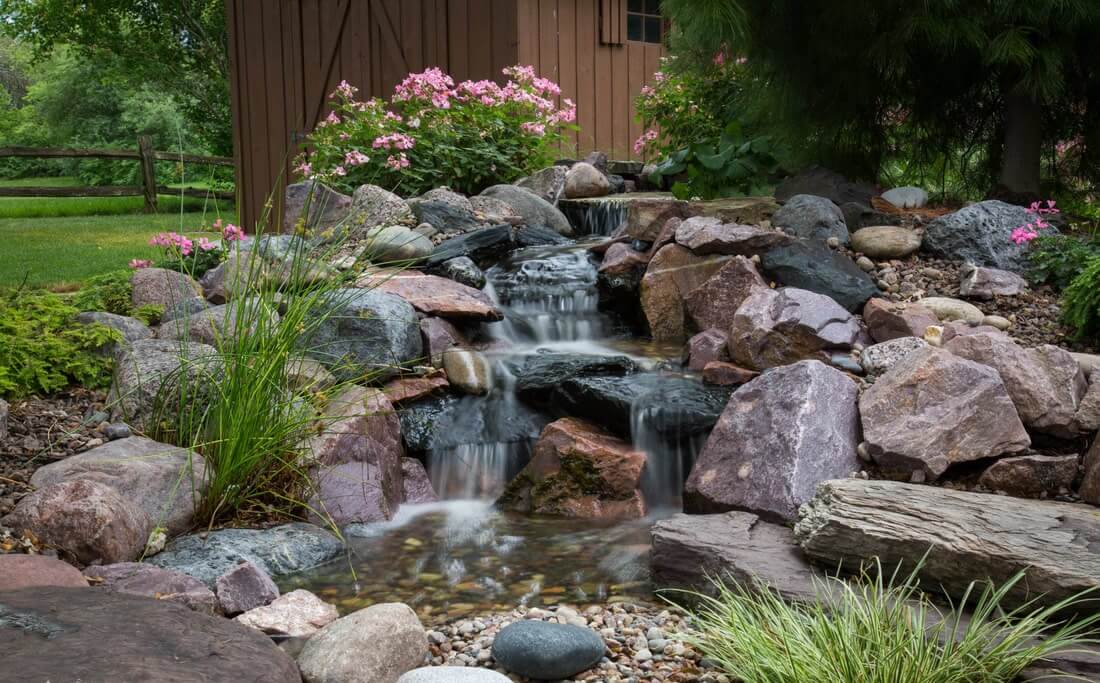 Waterfalls and Large Outdoor Water Features:
We specialize in creating breathtaking waterfalls and extensive outdoor water features in Gilbert, bringing nature's soothing sounds to your backyard. Whether a dramatic waterfall or a quiet, babbling brook, our team has the creativity and skill to make your dream a reality.
Fountains:
A well-placed fountain may be a captivating focal point, adding refinement to your outdoor environment. Gilbert Pool Patio & Landscape Design offers custom-designed fountains in various forms to represent your preferences and enhance the beauty of your surroundings.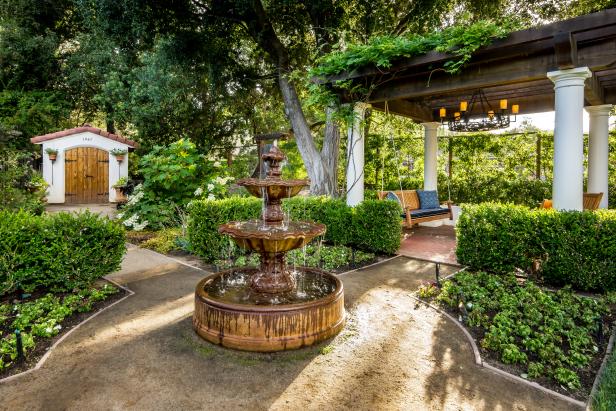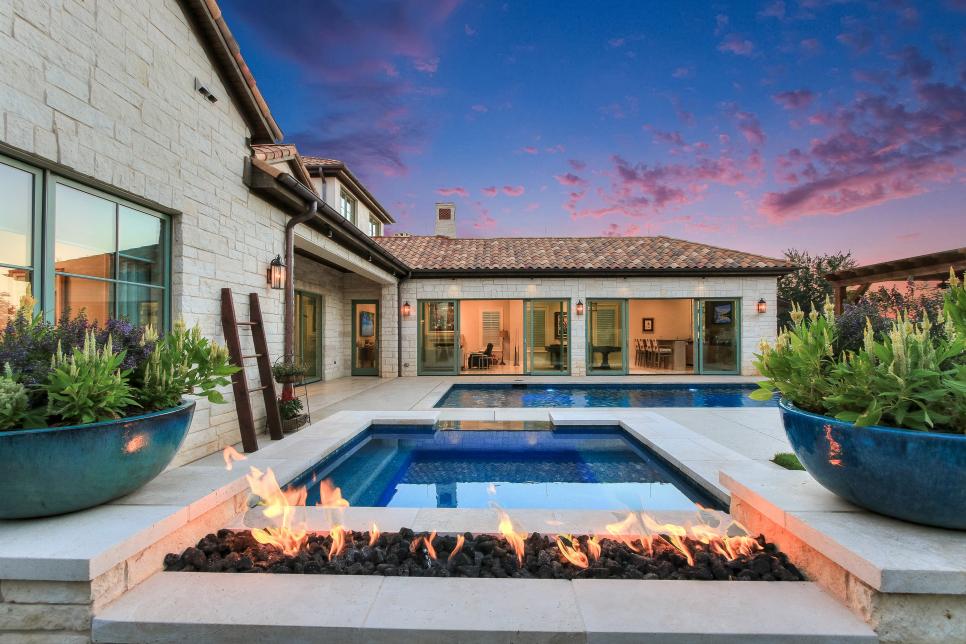 Custom Firepits/Fireplace & Outdoor Fireplace Builders:
Our unique fire pits, fireplaces, and outdoor fireplace builders in Gilbert create a cozy ambiance for socializing. Our staff collaborates with you to develop one-of-a-kind elements that flow effortlessly into your Gilbert landscape design, allowing you to enjoy your outside space even on chilly nights.
TRANSFORM YOUR BACKYARD INTO AN OASIS
Unlock the Beauty of Nature with Our Tailored Landscape Design Services in Gilbert, Turning Your Outdoor Space into a Serene Haven. Call today to get started with the landscaping project.
OUR RECENT LANDSCAPING PROJECTS
WHY CHOOSE US FOR YOUR LANDSCAPING PROJECT IN GILBERT?
Choosing Gilbert Pool Patio & Landscape Design means choosing unrivaled service quality, innovative solutions, and personalized service. Our reputation is built on an uncompromising commitment to excellence, attention to detail, and knowledge of Gilbert's distinct geography and climate.
Our comprehensive approach involves incorporating your vision from the early concept through project completion, with every design option expressing your own style. We combine the newest technology and high-quality materials with our team of expert specialists and outdoor fireplace builders to make your landscape gorgeous, sustainable, and robust.
You get more than just a Gilbert landscaping business when you work with us; you get a staff devoted to making your outside fantasies a reality. Our customer-centric strategy emphasizes exceeding expectations by providing a product that reflects your vision and improves your lifestyle.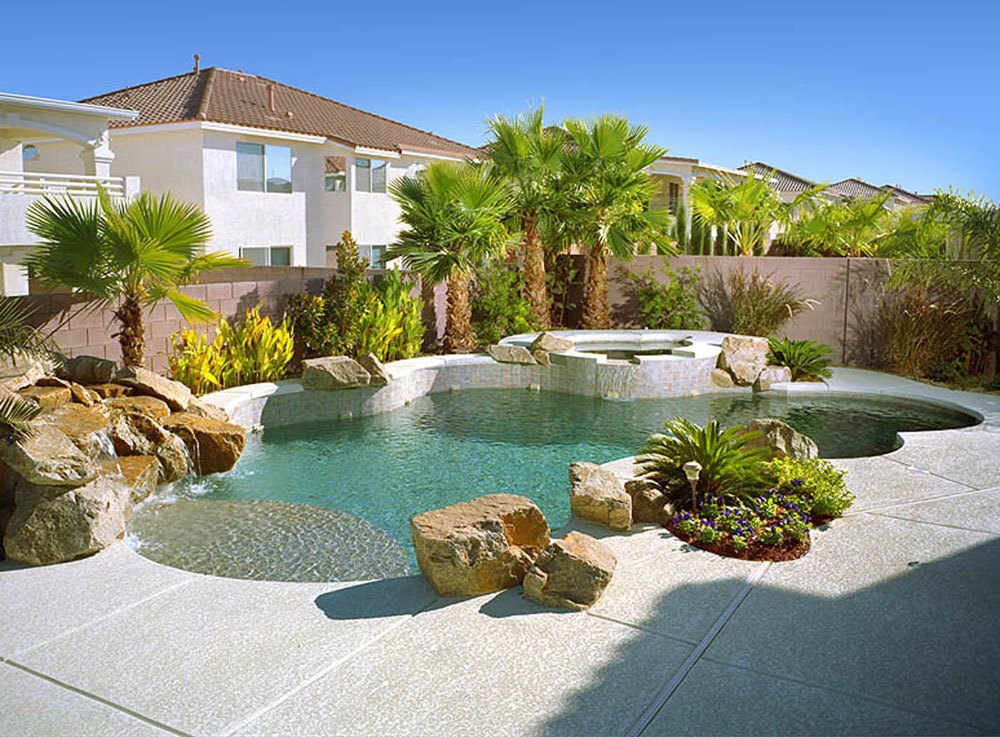 I have used them for several years and they are awesome. They always do what they say they will do and prices are very reasonable. If I didn't move I would still be using them. Great company.
LET US SHAPE YOUR DREAM OUTDOOR HAVEN WITH CUSTOM DESIGNS
Do you want an outdoor place that reflects your individuality and enhances the beauty of your home? Gilbert Pool Patio & Landscape Design is here to make your vision a reality. We recognize the importance of personalized design in creating meaningful environments for individuals who use them.
We can create your ideal outdoor retreat with our unique Gilbert landscape designs. We'll bring your idea to life with our experience and creative thoughts, whether it's a tranquil refuge, a dynamic gathering environment, or both. Contact us immediately to start your path toward a stunning, custom-designed environment you will love and remember for years.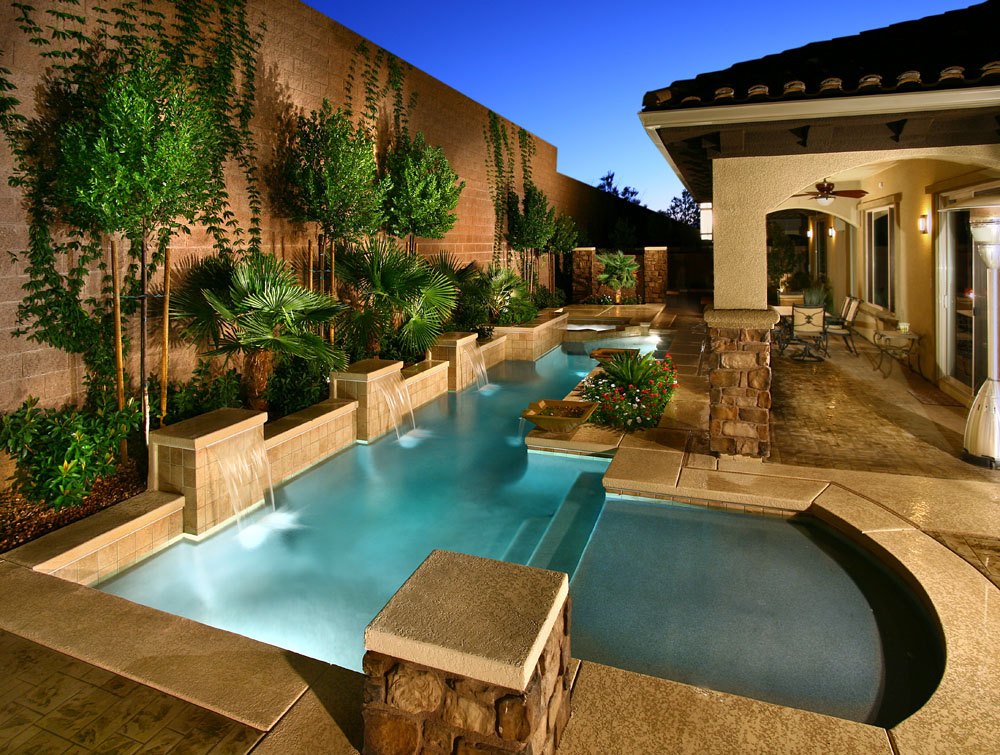 CONTACT DETAILS
If you have any questions or enquiries please feel free to contact us on the following details provided below, or please fill in our online enquiry form.
Gilbert Pool Patio & Landscape Design
Phone
480-701-4323
Postal Address
138 E Elliot Rd #511a Gilbert AZ 85299